Child Support Payments
Child Support Lawyer in Corpus Christi, Texas
Enforcement of child support payments is taken seriously in Texas.
Texas child support government help
The tendency of supporting parents to miss payments or stop payment altogether has led to the creation of an enforcement tool with the Attorney General's office.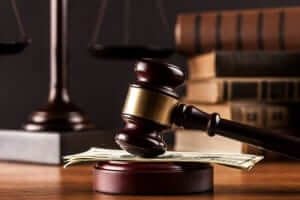 Delinquent child support payments can be withheld from the delinquent party's income if the payments are not made willingly.
The provision for withholding is often part of the original order for child support. It may not be used until there is a late payment, and it acts as insurance against delinquency.
Any delinquent payments under a child support order are automatically become a judgment with the court that accrues interest, which is an enforceable part of the payment.
To fulfill the payment, there are a number of ways to enforce the judgment including:
Liens on real estate
Attachment of bank accounts and brokerage accounts
Liens on vehicles and access to retirement accounts and insurance proceeds
Personal property such as furniture, livestock and personal possessions
Wages from an employer
Workers' compensation benefits that replace income
In addition to these financial enforcement powers, delinquent payments of child support can be charged as contempt of court.
A criminal contempt charge carries a jail sentence, but that punishment will often be suspended since it defeats the purpose of ensuring payments from work income.
If you are behind in child support payments and facing enforcement actions from the Attorney General's office, you need the counsel of a family law attorney to guide you. As long as you have any assets or income, you can't avoid these payments and could even face jail time.
Bobby Bourlon is a veteran family law attorney who can help you catch up with past due payments by arranging a plan that works. You can avoid liens and attachments of property, and the embarrassment of wage garnishment from your employer.
Please call today for a free consultation at 361- 289-6040.
Payment plans are available.
Fill out the quick contact form below now